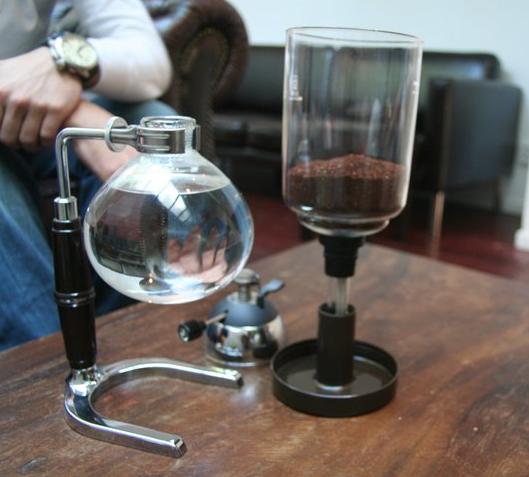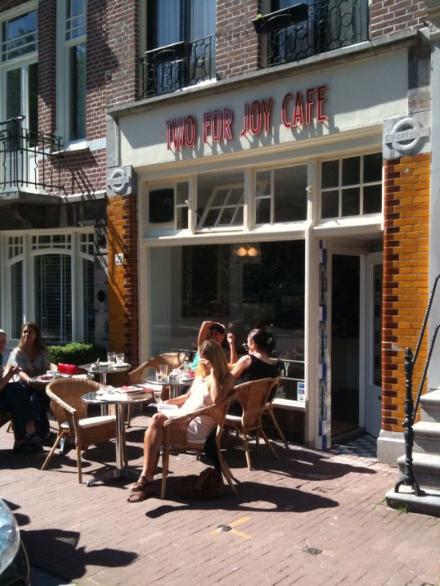 I was traveling through Europe and was introduced to a great place to have coffee by my friend Joost in Amsterdam. According to Joost this place, Two for Joy, served an incredible coffee. It was clear that I wasn't the first person he had brought to this place as he raved about it as a true evangelist. The whole experience at Two for Joy was awsomly aligned. The interior, music, food and beverage all presented a relaxing, cohesive athmosphere.
Having done all the basics right the true remarkable differentiator was it's focus on coffee, and the manner in which it was brewed. If you check their website you see all the different ways they finish their home ground coffee, but the true remarkability was in the Syphon method of coffee brewing.
What a remarkable contraption. For coffee laymen as myself this syphon filtered coffee was a memorable and remarkable way of experiencing coffee. I won't go into the details of how it works, you can watch the video below instead (btw. The video was not taken at Two for Joy bus is merely present to give you an indication of what the process is like).
So what is so great about this?
Here you see that a business made sure that they had their basics alligned. This strong foundation gives them liberty to have something sharable and remarkable.
The owner who helped us out with the syphon method explained the coffee history and how the syphon works. He did this in a story format which made it an entertaining and memorable experience.
It is different. It takes time. It is remarkable.
I have already told all my friends. What's remarkable in your experience?